We are inviting you to an unforgettable adventure at sea – Experience sailing in Greece
Renting a yacht alone, or renting a yacht with a skipper and sailing the Greek islands is the most beautiful and the most exciting way to spend the summer and have a unique experience.
Choose a starting date, cruise duration of 8, 11, 15, or as many days as you like and any of the destinations at your disposal.
Let us know what you would like, while we recommend just some of the possible and available options such as:
The current list of all the cruising packages can be seen on the page: Cruising – Plans

Why sailing?
If you've never tried sailing – that's a good reason why. If you have, then you know for yourself. Try sailing, and you'll always be returning to it. Sailing, Greek islands, sea, depths and immense turquoise spaces will help you connect with nature in its most beautiful, pristine form. The unique feeling of a sailboat cutting the waves is unforgettable.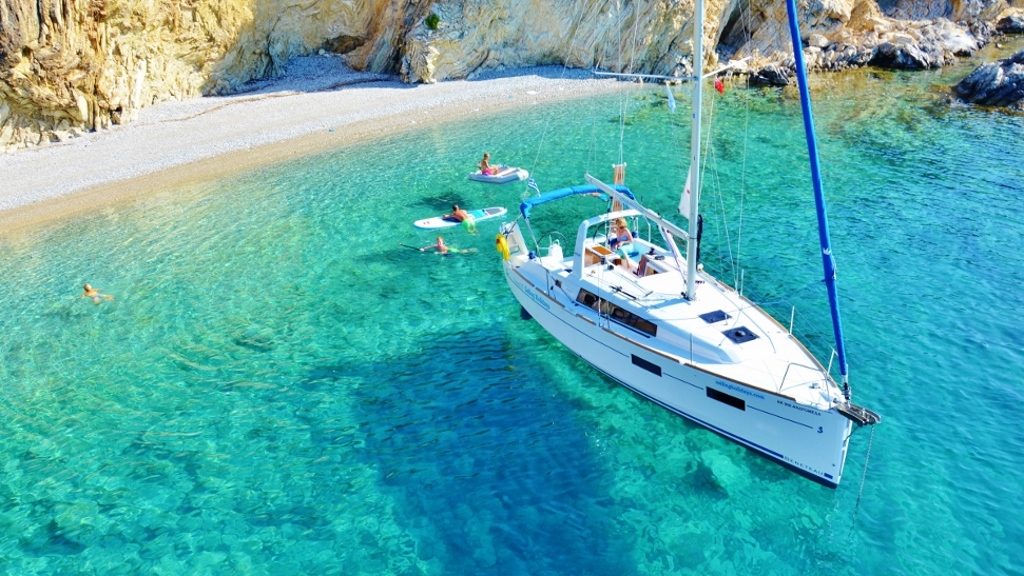 Why do we recommend renting a yacht with a skipper?
Renting a yacht with a skipper resolves you of all the worries if you haven't sailed before and wish to enjoy the charms of sailing without worries. The skipper will be your host, captain and guide through beautiful and less known areas and beaches. Read more about the organization of life on a yacht and the relation with the skipper.
Of course, if you already have the knowledge, skill, experience and a skipper license, you could rent a yacht from our fleet, or we could find one that suits your requirements and wishes.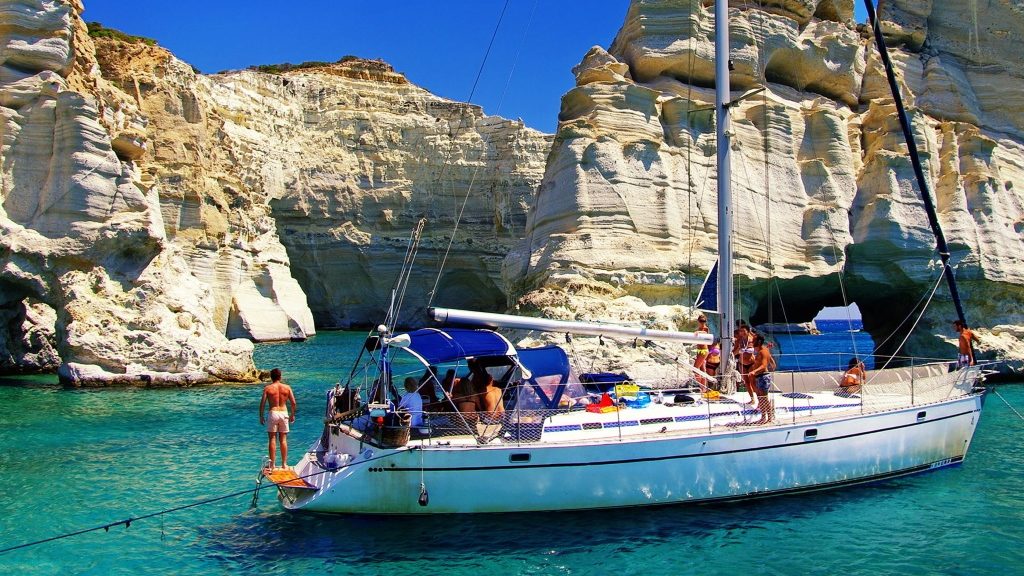 Why do we recommend sailing the Greek islands Sporades, Cyclades, Ionian sea islands and the island of Thasos.
Greece is very suitable for sailing. Greek islands in general offer ideal conditions for such kind of active vacation. History, myths, people, climate and the sea surrounding these islands always enchant with their beauty everyone who decides to get to know them in this way.
There are countless ways to enjoy the Greek islands and keep returning to them. Each destination is lovely and special in it's own way. We have already picked out a few we think offer the most. Our sailing plan suggestions can be accepted in full, or just as a starting point for planning the cruise route with the skipper.

Sporades islands
Sporades are among the most beautiful and calm regions of the Aegean sea and are very suitable for cruising tours. Our proposal for how to experience and see most of what they have to offer, in 8 days, is presented in: Cruising – Greek islands Sporades.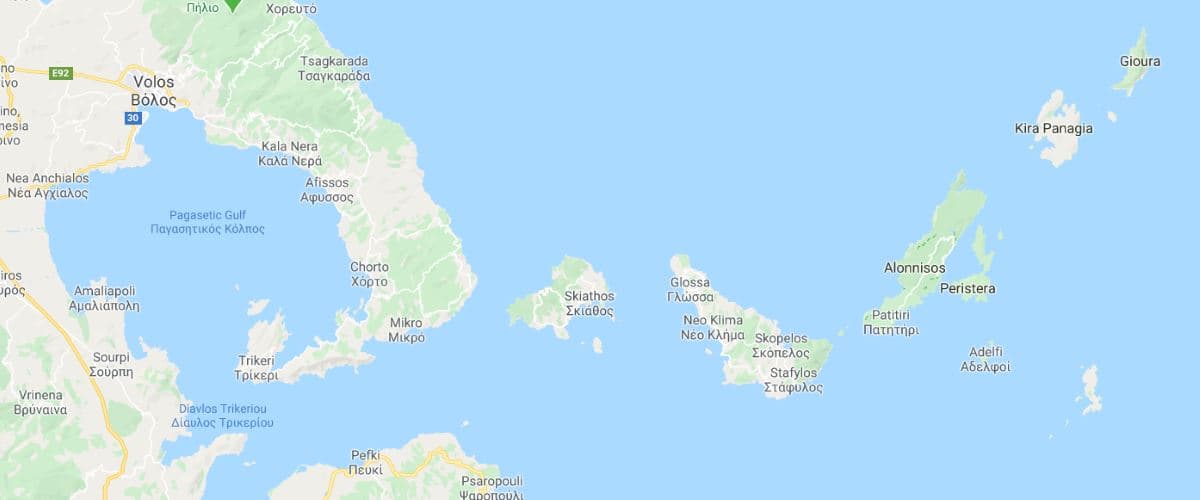 Don't miss a chance to experience something exceptional and paint one of the fondest paintings of your memories. Until you come back again…